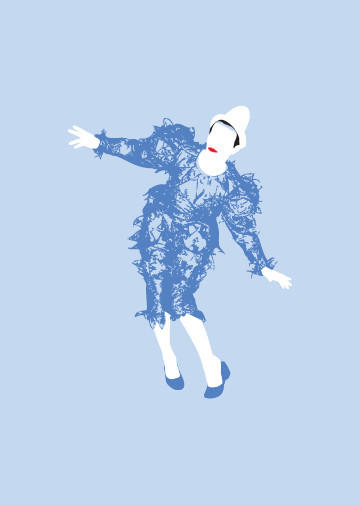 David Bowie - Scary Monsters Print
101001593
The Pierrot clown gets the My World treatment in this Bowie art print. Taken from the Scary Monsters album cover shoot by photographer Brian Duffy, David asked costume designer Natasha Korniloff to make him 'the most beautiful clown in the circus' and we certainly believe she met that brief! 
30 x 40cm print with card backing, cellophane wrapped.
Image under license from the Duffy archives.