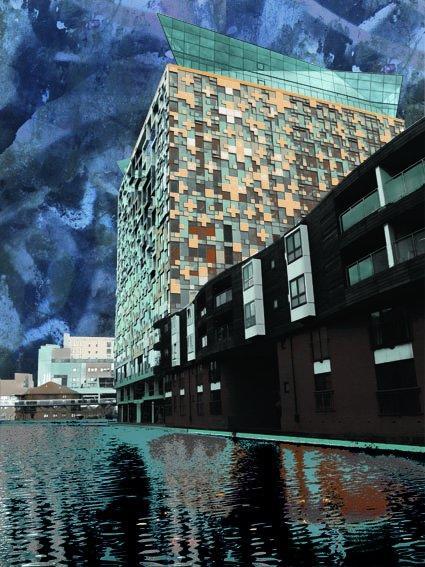 Jo Ruth: Spirit Of Birmingham - Cube
101001198
As Birmingham has gone from strength to strength Jo has recorded iconic views of this ever-changing city.  Images of buildings, commemorative sculptures and waterways give rise to compositions that are familiar to those who live and work here and inspire the many visitors who travel here from further afield. 
Her 'Spirit of Birmingham' prints are produced from original photographs that are extensively reworked.   They are layered with colours and textures taken from the urban landscape. 
Her limited edition prints of Birmingham are a combination of drawn imagery, photography and silkscreen printing.  Again the layering of images, textures and marks reminds us of the scratches and scrapes and on city walls as the bustle of life goes on 24 hours a day.
Size A3.
Unframed.